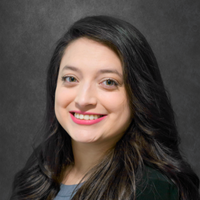 Renee Riggle
Administrative Assistant
360.457.6116
Renee@ForsFinancialConsulting.com
—
Renee is our Administrative Assistant who joined the team in June 2020. She has a diverse background in customer service, accounting, and project management. She supports the firm and advisors through overseeing the day-to-day administration of accounts, including opening new accounts, updating existing account information, preparing and tracking account transfers, and frontline customer service. She takes great care to ensure client administrative and operational needs are handled quickly and accurately.
Renee is not only passionate about keeping the office organized and efficient in our operations, but she is passionate about continuing her education and expanding her knowledge of the industry. She holds a BAS from Peninsula College and has obtained her Financial Paraplanner Qualified Professional (FPQP™) designation from the College for Financial Planning. With this designation, Renee has committed to follow the Standards of Professional Conduct, comply with self-disclosure requirements, and to complete continuing education courses.
As a FPQP™, Renee assists advisors in the financial planning process through data gathering and data entry into our financial planning software.