GUIDED WEALTH PORTFOLIOS
---
Whatever your retirement goals, we can help you.

Invest for your future with our new online platform that combines the benefits of a personal financial advisor with sophisticated technology. You still get the Fors Financial Consulting experience, but with the added convenience and transparency of an automated investing solution. Guided Wealth Portfolios (GWP) provides you personalized, objective investment advice through an online platform with 24-7 access to your accounts.
While other digital investing solutions, or robo advisors, offer online investment management, most don't include a direct personal relationship with a dedicated financial advisor. With GWP, we'll be your personal advisor team, dedicated to you and your goals, helping to guide you through the investing process. Our Guided Wealth Portfolios service offers: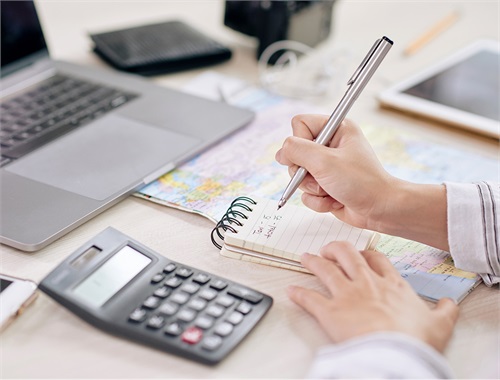 Personalized Planning, Service, and Advice
The path to your financial goals is personalized for your specific stage in life, and will change as your life changes. If you ever have any questions, your advisor is only a phone call away.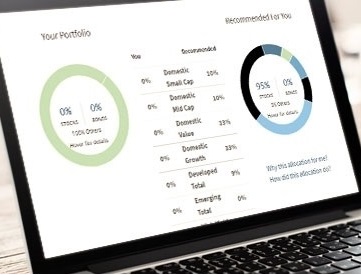 Intuitive, Intelligent Technology
See your GWP accounts in one place, open new accounts, view your portfolio, and make updates via your personal portal. The technology makes the process fast and easy.
Advanced Wealth Management at a Lower Cost
We can implement your personal roadmap using comprehensive investment techniques. Receive allocations designed for you and your savings goals, and benefit from trading techniques that may increase diversification and can help reduce taxes.
Get your free proposal now from Guided Wealth Portfolios
Guided Wealth Portfolios (GWP) is a centrally managed, algorithm-based, investment program sponsored by LPL Financial LLC (LPL). GWP uses proprietary, automated, computer algorithms of FutureAdvisor to generate investment recommendations based upon model portfolios constructed by LPL. FutureAdvisor and LPL are nonaffiliated entities. If you are receiving advisory services in GWP from a separately registered investment advisor firm other than LPL or FutureAdvisor, LPL and FutureAdvisor are not affiliates of such advisor. Both LPL and FutureAdvisor are investment advisors registered with the U.S. Securities and Exchange Commission, and LPL is also a Member FINRA/SIPC.
All investing involves risk including loss of principal. No strategy assures success or protects against loss.
There is no guarantee that a diversified portfolio will enhance overall returns or outperform a
non-diversified portfolio. Diversification does not protect against market risk.