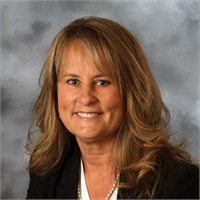 Casi J. Fors, AIF®
Wealth Advisor
360.457.6116
Casi@ForsFinancialConsulting.com
—
Casi Fors is the lead advisor and President of Fors Financial Consulting, PS. In 2002, Casi started her career as an independent financial advisor. This was during uncertain times and an uncertain market. Having a good understanding of investment risks and management she took this opportunity to educate her clients in planning for these unstable markets. Since then, we have been through additional rough economic hardships that has made her steadfast in educating and life planning to empower her clients to pursue long-term financial confidence.
Her wide breadth of experience and her wealth of knowledge skillfully guides our office. Her specialties include comprehensive financial planning, fee-based asset management, and small business retirement investment strategies including 401(k) and 403(b) plans.
Casi is actively involved in civic services and leadership. She serves on the Olympic Medical Center Foundation board, Field Arts and Events Hall Foundation board, a member of the Kiwanis Club, the Peninsula Tennis Club and StormKing Crossfit. A life-long resident of Port Angeles, she is well known and highly regarded throughout our community. Married with 2 grown children, Casi loves spending her free time with her family and playing with her 5 grandchildren.